How to Get Rid Of Oily Skin Naturally?

What is Oily Skin?
•    As per Modern aspect:
Oily skin refers to the condition when the sebaceous gland produces too much sebum.
Sebum is the oily substance that protects and hydrates the skin. Excessive production of sebum leads to clogged pores and acne.
•    As per Ayurveda aspect:
Ayurveda correlates it with Kaphaj tavak rog. Imbalance of Kapha dosha has an adverse effect on the skin.  It is caused by intake of kapha vardhak ahara, rebalancing the dosha arrangement that impure the rakta dhatu which makes the skin oily.
What are the Causes of Oily Skin ?
Genetically
Adolescence and puberty
Disturbance in hormonal levels i.e.excessive increase in the androgen level
Over activation of sebaceous gland
Biotin deficiency
Overuse of skin products
Seasonal changes
Stress
Sun tanning
What are the Symptoms of Oily Skin?
Shiny, thick and coarse skin
Enlarged skin pores
Occasional breakouts
What are the Natural Treatments to get Rid of Oily Skin?
1. Aloe Vera
It has a hydrating property that moisturizes the skin and absorbs the excess oil, sebum, and dirt from the skin pores. It contains minerals and vitamins such as A, C, and E that nourishes the skin and are helpful in the functioning of various body parts including skin
It has an anti-inflammatory property that has the capability to heal scars and removes acne. It rejuvenates the skin.
2. Raw Milk
Raw milk is rich in vitamin B, calcium and other anti-oxidants that helps in nourishing the skin cells and keeps the skin moisturized. It not only cleanses the oily skin and dirt but also contains lactic acid that fights with microbes that are responsible for it. This lactic acid dissolves the inactive protein and helps in the breakdown
3. Cucumber
Cucumber is rich in Vitamin A and E, magnesium and potassium which is very effective in cleansing skin and leaves skin supplements and makes the skin soft. It has a hydrating property that balances the oil of the skin. It reduces the appearance of dark circles, improves complexion and tightens the skin pores.
4. Multani mitti/Fullers Earth
It is the best face pack used in for oily skin. It removes the excess oil and dead skin cells from the body. It also removes the dirt that prevents the skin from acne and keeps the moisture intact. It tightens the skin and improves the skin tone and lightens the dark spots and blemishes.
5. Neem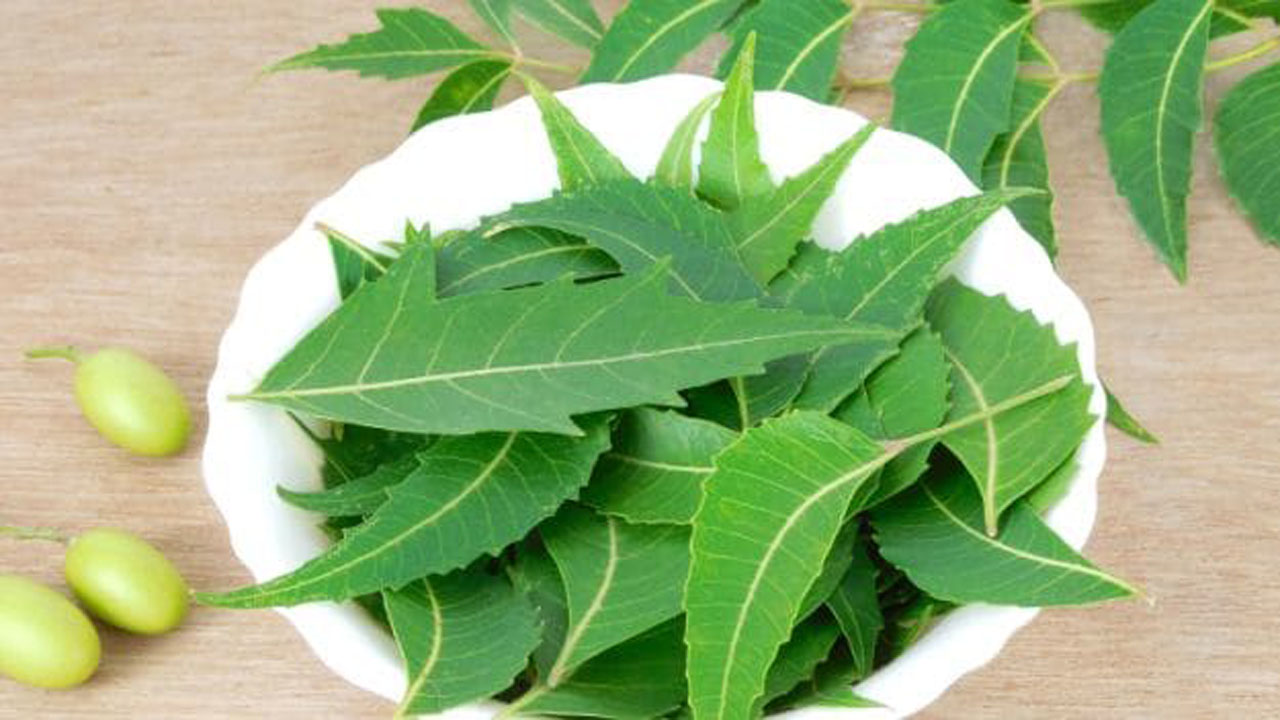 Neem contains lecithin acid and nanoparticles of lipid that kills acne-causing microbes and suitable for all types of skin and prevents from several skin disorders. It is also rich in vitamin E and fatty acids that help in treating dryness by penetrating deep into the skin. It also treats signs of aging that includes thinning and dryness of skin and prevents from wrinkles.
6. Apple Cider Vinegar
Apple cider vinegar is rich in mineral salts, vitamins, amino, acidic as well as malic acid which is useful in skin problems. It has an antibacterial as well as anti fungal property that keeps the skin free from bacteria, dust, and oil. It has an astringent property that helps in increasing the blood flow and minimizes the pores of the skin acts as a skin toner. It heals the sunburn, reduces pain and removes the dead cells and also reveals the healthy new skin cells.
7. Green Tea
It is a natural antioxidant that fights against inflammation and other skin disorders. It eliminates the dead and rough cells, excessive oil, and pollutants from the skin. It also reduces the inflammation or irritation caused by skin exposure because of its anti-inflammatory property.
8. Jojoba Oil
It is a folk remedy that is useful in treating oily skin, acne, and other skin problems. It prevents from the overproduction of sebum and keeps the level of oils balanced. It also helps in healing skin lesions and acne.
9. Almonds
It is rich in vitamin E which is a very effective anti-oxidant that helps in the reduction of stretch marks. Use of almond oil is effective in the treatment of skin rashes. It reverses the effects of skin aging. It is also useful in dark circles, cleanses the skin and prevents the skin from acne. This oil is mild and has a hypoallergenic property that is also useful in sensitive skin.
10. Oatmeal
It contains both anti-inflammatory as well as antioxidant properties that help in reducing irritation and redness and reduces the production of oil and dryness. It evens out the skin tone and texture and exfoliates the dead skin cells. It can be combined with honey, yogurt or mashed fruit such as papaya or banana.
11. Honey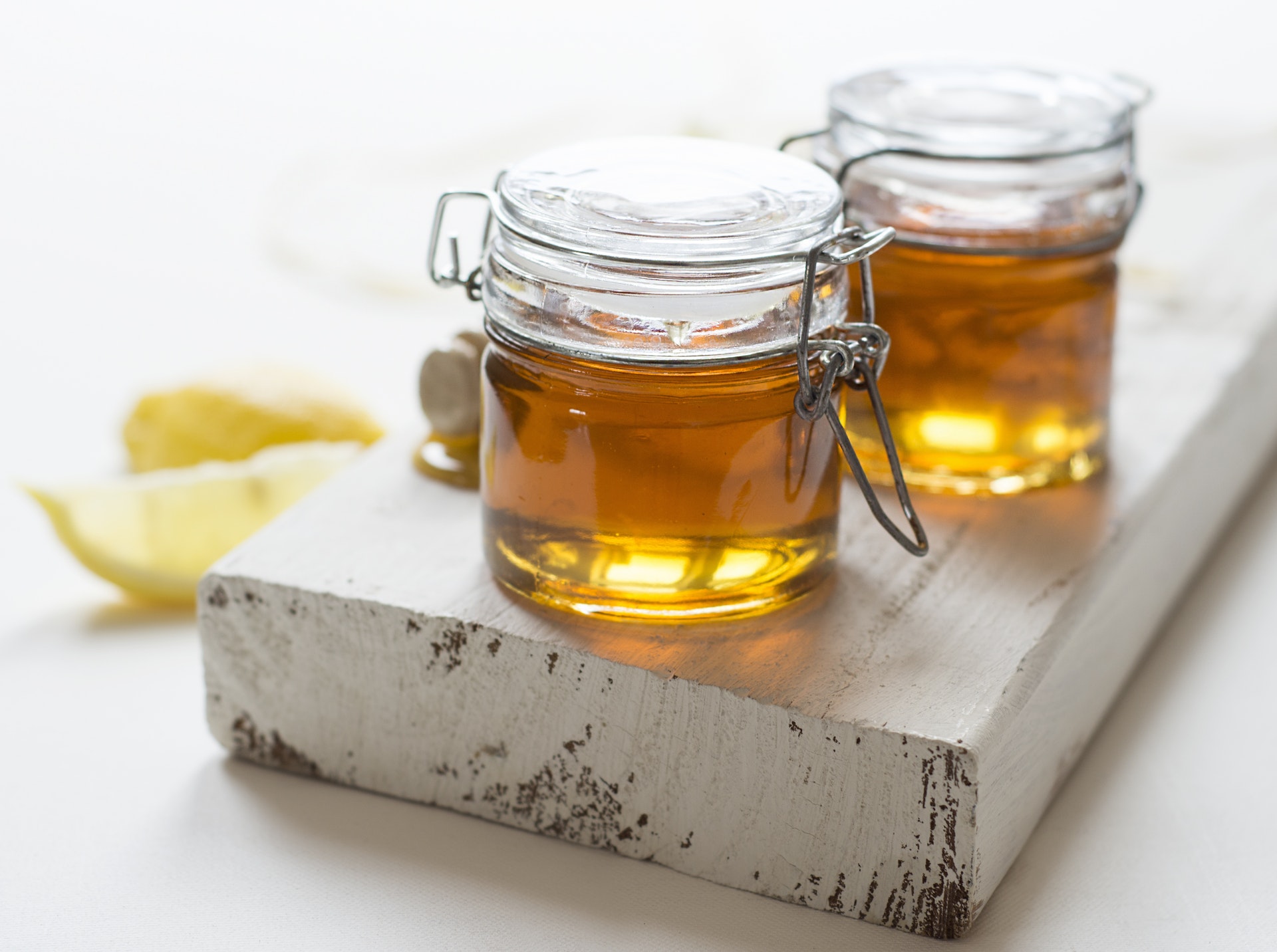 Honey is a natural humectant that helps in keeping the skin moist but not oily and has an anti-bacterial and antimicrobial property that kills a wide range of bacteria and alleviates various skin infections. It regulates the pH balance of the skin and prevents from wrinkle formation. It inhibits the growth of dermatophyte Propionibacterium acne.
12. Tomatoes
Tomatoes contain salicylic acid, that helps in absorbing excessive skin oil and unclog the pores. It has both astringent as well as cooling properties. It helps in eliminating acne and brightens the dull skin. It is also rich in vitamin A and C that is needed for healthy skin. It is naturally acidic that helps in balancing the skin and reduces the production of oils.
13. Lemon and Egg White
It helps in tightens the skin and very useful in delaying premature aging like wrinkles. It is helpful in squeezing out the blackheads naturally by bringing them out of the skin's surface. It is also useful in preventing the skin from acne. It is very effective in oily skin problems and also removes the facial hairs.
Conclusion:
Oily skin is the excessive production of sebum. Sebum is made up of fats from sebaceous glands that are located under the skin's surface. Excessive production of sebum leads to oily skin and many other skin problems. Several causes are responsible for oily skin and several symptoms such as shiny and thickened skin that is also mentioned above. Various natural treatments that can help in getting rid of oily skin are also mentioned above.