Herbal Remedies for Somatoform Disorder Treatment in Ayurveda
Abstract
Somatoform is a mental illness with unexplained physical symptoms. It includes a range of disorders. It is more common in women as compared to men. It is seen that physical symptoms are closely related to emotional conflicts and stressful life events. Most of the somatoform disorders are chronic and are diagnosed late.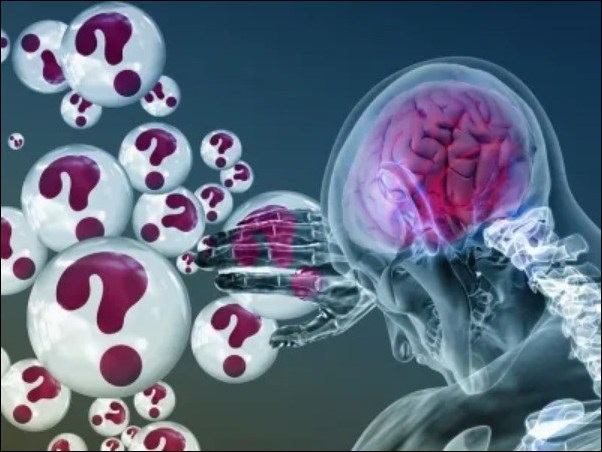 Introduction
Somatoform disorders are categorized under a group of psychiatric disorders. It includes a list of disorders like somatic symptom disorder (pain due to psychological stress), hypochondriasis (illness anxiety disorder), conversion disorder (functional neurological symptom disorder that is the conversion of emotional stress to physical symptoms), body dysmorphic disorder (excessive worries about flaws in appearance), factitious disorder (pretending false psychological and physical symptoms for no reason), malingering (pretending false illness in order to gain external benefits) etc. The patient feels extreme psychological symptoms. People with anxiety and depression are more prone to have somatoform disorders. A person diagnosed with somatoform disorder exhibits unusual behaviours. The symptoms of somatoform disorder should be evaluated properly to make a perfect diagnosis. Cognitive behavioural therapy, psychotherapy along with relaxation therapy can help in managing Somatoform Disorders. The behaviour of family members with respect to the person with these disorders needs to be changed because they may have adopted an overprotective role leading to the patient's disability.
Causes
Stress
Genetics
Childhood trauma/ child abuse
Neglected as a child
Sexual abuse
PTSD (Post Traumatic Stress Disorder)
Anxiety or depression
Family influence
Learned behaviour
Increased sensitivity to pain
Symptoms
Somatic Symptom Disorder
Pain in any part of the body/ whole body
Excessive thoughts (overthinking)
Shortness of breath
Demands for emotional support
Nausea & Vomiting
Episodes of an anxiety attack
Fatigue
Lightheadedness
Altered bowel habits
Hypochondriasis
Excessive thinking about having a serious illness. For example: Relating the cause of headaches with a brain tumour.
Overconsultation with health professionals
Spending hours on the internet for searching related symptoms
Sleep problems
Conversion Disorder
Weakness
Pain
Dizziness
Dysphagia (difficulty in swallowing)
Dysarthria (difficulty in speaking)
Paralysis/tremors/seizures
Body Dysmorphic Disorder
Worrying about the appearance of the body
Comparison
Over Conscious about the body (especially face)
Factitious Disorder
Facking symptoms
Self-harming
Short temperament
Malingering
Faking ill to avoid work
Seeking attention
Not cooperating with the doctor
Diagnosis
Physical exam
Psychological evaluation.
Ayurvedic Overview
According to the Ayurvedic point of view, Somatoform comes under Manovikaras. Our body is composed of 3 mano-doshas that are Satva, Rajas and Tamas. Imbalance in these three gunas is responsible for Somatoform disorders. An imbalance of these 3 doshas along with vata causes unexplained pain. Excessive overthinking, Chittodvega (Anxiety), Visada (Depression), Brahma (Confusion), Anxious behaviour, Worrying, Altered bowel habits, Unexplained pain, converting stress into physical symptoms and demands for emotional support can be seen in Manovikaras.
Treatment
In Ayurveda, Manovikaras are treated in the following ways
Daivavyapashraya Chikitsa (Spiritual/ Divine Therapy)
It is done through Mantra (Incantation), Niyama (Vows), and Yatragaman (Pilgrimage).
Yuktivyapashraya Chikitsa (Rational Therapy)
It includes Nasya (Nasal therapy), Shirodhara (A technique that involves pouring milk, medicated oil, and ghrita on the forehead), Takradhara (A technique that involves pouring buttermilk on forehead), Shirolepa (Application of paste on the head)
Other Medicines Includes
Vati: Brahmi vati
Arishta: Saraswatarishta, Ashwagandharishta
Powders: Jatamansi Powder, Shankhpushpi Powder, Jyotishmati Powder.
Ghrita: Panchagavya ghrita, Kalyanak Ghrita.
Rasayan: Brahma rasayan, Kushmanda rasayan
Herbal Remedies for Somatoform Disorders by Planet Ayurveda
Planet Ayurveda provides the best combination of effective herbal remedies for the management of Somatoform. For natural and herbal treatment always look for natural products which contain pure extracts and are formulated under GMP guidelines. Planet Ayurveda products are scientific and certified. They are free from any chemicals, additives, and preservatives. Planet Ayurveda products are formulated by MD Doctors and are 100% natural, pure, and free from side effects. Planet Ayurveda offers the following herbal remedies for the management of Somatoform.
Product List
Neurogenie Capsules
Boswellia-Curcumin Capsules
Phyllanthus Niruri Capsules
Kalyanaka Ghrit
Saraswatharisht
Product Description
1. Neurogenie Capsules
Neurogenie capsules are wonderful ayurvedic formulations that contain Brahmi (Bacopa monnieri), and Ashwagandha (Withania somnifera). Brahmi and ashwagandha both are rich in antioxidants. Brahmi is a great rejuvenator that is used in reducing stress, anxiety and insanity. Brahmi is used to improve memory and cognitive abilities. It is a potent herb for the brain and nerves whereas Ashwagandha is an adaptogen that is helpful in managing stress. It has shown great results in PTSD (Post Traumatic Stress Disorder) and episodic anxiety attacks. They both have a calming effect on the brain and manage somatoform.
Dosage: 1-2 capsules twice daily with plain water after meals.
2. Boswellia-Curcumin Capsules
Boswellia capsule is an ayurvedic formulation that contains shallaki (Boswellia serrata), and curcumin. Shallaki and curcumin help in reducing body pain. Curcumin helps in reducing degenerative processes occurring in the brain and in the formation of new neurons. It helps in managing mood swings, and depression. Curcumin reduces oxidative stress on brain cells and can be used in somatoform disorders.
Dosage: 1 capsule twice daily, after meals with plain water.
3. Phyllanthus Niruri Capsules
Phyllanthus niruri is a herbal formulation that contains Bhumiamla (Phyllanthus niruri). Bhumi amla reduces vitiated Kapha and Pitta. It has carminative, antispasmodic, analgesic, hepatoprotective properties.Phyllanthus niruri increases appetite and alleviates mood. It is also helpful in managing hypertension, hepatitis, anaemia, skin disorders, diabetes etc.
Dosage- 1 capsule twice daily
4. Kalyanaka Ghrit
Kalyanak ghrita is a herbal formulation that contains Haritaki (Terminalia chebula), Bibhitaki (Terminalia bellirica), Amalaki (Emblica officinalis), Vishala (Rakta indravaruni), Badi Elaichi (Amomum subulatum), Devdaru (Cedrus deodara), ghrita (cows ghee) and many other herbs. It balances Vata and Pitta. It improves concentration and memory. Kalyanak ghrita is beneficial in managing tremors, and convulsions. It is also used in Psychosis, Schizophrenia, OCD (Obsessive compulsive disorder), ADHD (Attention deficit hyperactivity disorder) and memory loss.
Dosage: 3 to 6 grams mixed with mishri.
5. Saraswatarisht
Saraswatarisht is an ayurvedic formulation that contains Brahmi (Bacopa monnieri), Shatavari (Asparagus racemosus), Vidarikand (Pueraria racemosus), Harad (Terminalia chebula), Khas (Vetiveria zizanioides) and many other herbs. It is a mix of herbs that helps in reducing anxiety, depression, brain fog, memory loss, and dysarthria (difficulty in speaking), and improves cognitive ability. It has Brahmi as an active ingredient that nourishes neurons and is neuroprotective. It reduces cortisol levels and therefore decreases stress. It manages psychiatric disorders like somatoform, psychosis, phobia etc. Saraswatarisht is also used in seizures, epilepsy, sleep problems, cerebral atrophy etc.
Dosage: 12 to 25 ml Once or Twice daily with an equal amount of water.
Contact Planet Ayurveda Support Team to provide you the costing / ordering and delivery information at – costing.planetayurveda@gmail.com or Call at 0172-521-4030 (India), +91-172-521-4030 (Outside India) or Whatsapp at (+91) 9915-593-604
Conclusion
Symptoms related to Somatoform disorders should not be ignored. Shrodhara and other herbal medicines can help in managing Somatoform and related disorders in an effective way. Cognitive Behavioural Therapy along with psychotherapy is also recommended for Somatoform disorders. It is also important for patient's family members to take it seriously and not take it otherwise.